Hightech Partners – ITP announces appointment of BRUNO KRAFT as new Partner based in Italy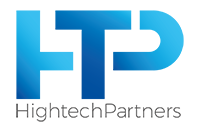 Brussels, October 12, 2016 – Hightech Partners – ITP, a leading European search and management consulting company in the Technology industry in Europe, has appointed BRUNO KRAFT as a new Partner active in Italy and Southern Europe.
Hightech Partners – ITP is delighted to announce that BRUNO KRAFT is joining its international team of Partners.
In 1981, at the age of 26 Bruno set up his first company that commercialized an ERP system for Italian SME's. Later he developed his career in medium and large companies such as Olivetti, Ma.Te and Gruppo ISA Informatica Santagostino in both operational and financial management.
From 1997 to 2003 Bruno was CEO of Tecnodiffusione Italia S.p.A., a leading player in the Italian Digital Technology sector and parent company of Strabilia, Vobis and Microlink with a chain of 450 outlets in franchise. He managed the listing process of the company at Milan Stock Exchange and subsequently managed the European Investor Relations as well as its return to the capital market.
After that Bruno became an independent consultant advising technology companies and in parallel he started his own venture in the Tourism sector, with a company based in Forte dei Marmi (Tuscany coast) that became a reference model for luxury tourism in Italy.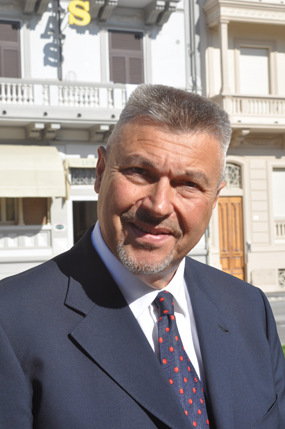 Commenting on this appointment, Raffaele Jacovelli and Bert Vermeiren, Managing Directors, comment on the arrival of Bruno Kraft: "In Hightech Partners Bruno can leverage his long time experience in executive roles in the ICT industry and his management consulting capabilities. Having recruited and led successful ICT management teams, Bruno understands the executive search profession well and has the insight and experience to spot and assess young potentials as well as senior executive talent in Italy and abroad. Additionally, Bruno has shown on several occasions his entrepreneurial initiative in creating new business opportunities and added value to his clients, skills that fit well with the Hightech Partners company culture. We are confident that Bruno will help us to develop new initiatives to grow our business in new domains in our fast changing sector."
Bruno Kraft comments: "This new exciting opportunity comes at the right time in my career and allows me to leverage my long working experience to help companies finding the best people that they are looking for, which is nowadays a strategic element to consolidate or develop their business. The fit with the Hightech Partners – ITP team was immediate: it is really a pleasure to work with such high level and skilled people. Any technology company should rely on such a team. My challenge here as a recruitment and consulting Partner is to create the conditions for my clients to benefit from Hightech Partners – ITP's reliable methodology and services."
Bruno is an IT Engineer and during his career has attended (both in Italy and mainly abroad) various courses in Sales, General Management and Financial Management. He is married and he is based in Forte dei Marmi. He is fluent in Italian, English and also speaks French.
Bruno is reachable at This email address is being protected from spambots. You need JavaScript enabled to view it.
About Hightech Partners
With over 30 years of experience Hightech Partners ITP is one of the leading boutique search firms in the Technology industry in Europe helping clients in IT Services, IT Consulting, Telecom, Internet & Media, Software, Hardware, Distribution and Cleantech. The company offers Search Services, Board Search, Management Assessment and M&A Services. Hightech Partners has offices in Brussels, Belgium, and Geneva, Switzerland with local Partners situated in major European geographies.
Hightech Partners – ITP is part of ITP Worldwide, an alliance of specialized search and consulting firms in the Technology industry in the US and Asia.
Contact persons
This email address is being protected from spambots. You need JavaScript enabled to view it.
This email address is being protected from spambots. You need JavaScript enabled to view it.
Hightech Partners
+32 2 663 1600