Hightech Partners and Prof. Georges Ataya join forces to deliver full-circle digital & trust services with 'Ataya & Partners'
June 11, 2019 Brussels – Leading executive search firm Hightech Partners and Professor Georges Ataya, founder of ICT Control, have decided to join forces and set up a new structure 'Ataya & Partners'. This will allow them to offer clients a full-circle "digitally enabling" menu, ranging from assessments, targeted education and certification to advisory and staffing services in the areas of Digital Transformation, Data Protection and Information Security. The new venture currently consists of a team of 20 experts.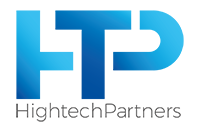 Ataya & Partners addresses big challenges of digital transformation, regulations & shortage of skilled personnel
The entrance of new businesses using digital and data-driven technologies on the market is putting pressure on existing organizations to set up digital and data-driven initiatives. These new technologies are changing the traditional business models and allow new entrants to approach potential clients more effectively and on a larger scale. "Existing companies that don't prioritize digital transformation risk lagging behind and becoming obsolete, even to the point of potentially losing their competitive advantage", emphasizes Raffaele Jacovelli, HTP's Managing Director.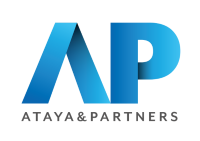 Regulations & compliance rules make digitalization even more challenging. All businesses have to follow a number of compliance rules that are based on industry's best practices. These rules are a prerequisite for new companies that are entering the market, but also for the existing organizations that want to stay.
Above that, a lot of organizations are confronted with a pressing shortage of skilled talent. There are simply not enough skilled digital experts that have the competences to follow the demands for data-driven processes and digital transformations. More specifically, there is a lack of risk-focused program managers and professionals that are able to orchestrate these activities together and consistently in line with the strategy of the company and external compliances and constraints.
Ataya & Partners creates value at the crossroads of trust, compliance & digital transformations
To tackle the aforementioned challenges that are prevalent in Europe and Belgium, Hightech Partners and Prof. Georges Ataya have decided to join forces and create 'Ataya & Partners'. Both parties intend to make the difference for their clients by offering best-of-breed assessments, reskilling, advisory & certification and staffing services in digital transformation, data & trust enabling domains.
"Ataya & Partners will allow companies to address trust topics such as regulatory compliance, information security and IT / digital governance in an orchestrated and methodical manner, and moreover in line with the company's digital & data strategy", emphasizes Professor Georges Ataya.
For more than two decades, Professor Georges Ataya has been contributing to the development of knowledge bodies for various professional certifications and governance frameworks. Since 2001, he is also the Director of IT and Information Security Management at the prestigious Solvay Brussels School.
"Both decision makers and technical experts believe that their common sense can resolve most challenges. However, what brought them where they are now, is currently not sufficient to keep them there. Few digital experts sufficiently master the common practices in the governance of the digital strategy and operations", comments Professor Georges Ataya.
Over the past 30 years, Hightech Partners has been specializing in the acquisition of executive and digitally skilled talent. "In the current heavily loaded digital transformation climate we would be failing our clients if we didn't broaden our focus", says Jacovelli. To this end, HTP set up a broader platform years ago, including not only the acquisition of talent, but also the reskilling of talent, and the creation of a partnering network that clients can call upon.
"The attraction of Georges Ataya as a new partner in the HTP group in charge of the Reskilling Practice is how this fits perfectly within this broader digital strategy", adds Jacovelli. "Professor Ataya is one of the most prominent academics when it comes to digital education in its broadest sense. Moreover, he boasts solid business experience too, with, amongst others, the foundation and management of ICT Control."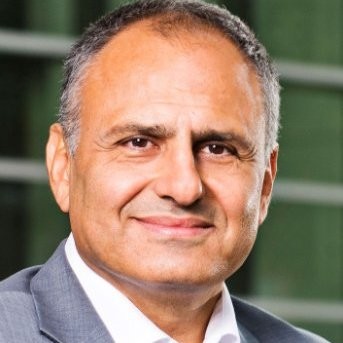 Experienced team and balanced offering
The newly formed company will not only rely on Prof. Ataya's personal knowledge and track record, but will also incorporate the Management Consulting activities of ICT Control – Advisory firm founded by Prof. Ataya 20 years ago. Ataya & Partners currently consists of a core team of 20 experts and business consultants and aims to have a team of 40 by end 2020. For ad hoc specialist questions, the team can call upon a very broad network of niche professionals.
Ataya & Partners offers a clear and relevant portfolio. The company's services can be summed up alongside 4 broad axes:
Assess & Reskill: from individual assessments to competence reskilling: building tailor-made personal development plans, train and help individuals re-engineering their skillsets.
Assess & Certify: with our "Trust Mark" services, we introduce compliance assessments in 3 domains: (a) Cybersecurity, (b) Data Protection and (c) Digital Readiness.
Packaged Offers and Turnkey Operations, such as "CIO advisory" where we help CIOs and Management Boards to assess, reorganize and instill best practices for streamlined organizations facing a digital transformation.
With our "Data Protection Officer / Chief Information Security Officer as a Service offering", we help our clients with the tool-aided operational follow-up, and changes required for the day-to-day management of the data protection, GDPR and cybersecurity topics tailored to their sector of activity (awareness materials, templates and turnkey data protection / cybersecurity tools).
Advisory Services: Our advisory work can take many forms, going from staffing experts to end2end projects in our domains. It typically includes a maturity level assessment.
About Ataya & Partners
Ataya & Partners builds on the existing ICT Control NV-SA, an advisory firm that was initially founded as a partner with Ernst & Young, where Georges Ataya acted as the General Manager of EY Technology, Security and Risk services.
Grouping subject matters experts in various information security and digital governance domains, it participated in developing a body of knowledge at Solvay Brussels School, where more than 700 participants have boosted their careers by attending executive classes in more than 15 domains of expertise.
Advising the Belgian and the French governments on information security, performing assessment assignments on technology project and sourcing operations and briefing boards and senior managements in technology decision making, the team has been active in various industries.
Besides ICT Control NV-SA, Professor Ataya has co-founded or acted as Advisory Board member to a variety of professional organizations including Agoria, the Belgian Cybersecurity Coalition, ISACA, CIONET, DPO Circle, BECI.
About Prof. Georges Ataya
Over the past 20 years, Professor Georges Ataya has become a strong reference in the training and education domain, mainly through his activities at Solvay Brussels School, where he is the founder and Academic Director of the Digital Transformation, Governance and Trust post-graduate and executive education.
In 1999, Georges founded ICT Control NV-SA (as a partner at Ernst & Young at that time) and lately a network of peer experts in these digital & trust domains (ranging from digital transformations & data analytics to IT management, IT audit and risk management, information security, cybersecurity management, and European data protection).
About Hightech Partners
Hightech Partners is a leading executive search and transformation consulting firm in Europe specialized in assisting companies in their digital transformations. The team at HTP leverages forward-looking methods such as big data analysis and artificial intelligence to inject the executive search process with smart and fast-paced techniques. This technology, combined with the seasoned leadership of the firm, helps HTP ensure accurate candidate matches that help companies embrace new ways of working.
Hightech Partners has offices in Brussels, Geneva, London, Milan, Rotterdam and local partners situated across the major regions of Europe. Hightech Partners is founder of ITP Worldwide, an alliance of specialized search and consulting firms in the Technology industry in the US and Asia.
Hightech Partners is a proud member of AESC and commits to the AESC Code of Professional Practice and Standards of Excellence
Anaïs Cooreman
Account Manager
This email address is being protected from spambots. You need JavaScript enabled to view it.
+32 2 486 23 02