New Developments in the Executive Search business
The world of Executive Search and Assessment has changed. These days Clients require a variety of additional and complementary services, provided on increasingly flexible terms from their chosen Search firm.
Not too many years ago, the business of Executive Search was characterised by search firms executing discrete projects to fulfill the imminent recruitment needs of client companies.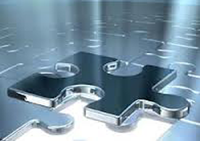 Clients now have more methods of evaluating executive development and appointment, and increasingly seek to outsource these processes wholly or in part to firms who are prepared to respond.
Well before seeking an external hire, clients want to ensure that internal executive potential which is capable of being developed is helped by suitable Mentoring, and may call on external services to accomplish this.
They may want an objective analysis of their available internal talent, not only for reasons of good governance but also to demonstrate fairness of executive selection procedures.
Growing merger and acquisition activity between technology firms, all of them now featuring Services as an essential part of their technology proposition, has led to Executive Search firms being called in during the due diligence phase of the merger to perform an Audit or Benchmark of the pool of key future executives and decision makers.

In addition to all of these evaluative Services, client companies who are already global in their outlook call on Search firms to provide an ongoing service that alerts them to the availability in the market of profiles with certain critical qualifications or experience, quite outside the domain of day to day recruitment activity.
As firms globalise, they want their executive team to be cross regional in cultural outlook and in mobility, and new appointments have to meet the test of geographic and cultural reach and range. This adds another dimension to the scale of Services now demanded of our industry.
In response to these growing demands, the specialist Search and Assessment firms must broaden their base of skills of their own Principals.
They must gear up to understand their Clients business to a deeper extent than ever before. And they must widen their geographic reach so as to address the largest available pool of executive talent. Hightech Partners, now in its 23rd year of existence, has responded to these demands by growing its team of Principals, now numbering eleven, reaching all geographies in Europe and able to assess and report in the language of their Client's choice. We have built up our skills in Mentoring, Assessment and Audit.
More importantly our terms have been made more flexible to respond to our Clients needs. In addition to our Executive Search activities and Board of Director Service, we strive to provide a customized response to each of our Clients combining elements from a broad palette of Services including:
Mentoring services
Management team evaluation services
Assessment services, including psychometric analysis
Talent Advisory services
Multi Lingual interviews and reports
International Frame Agreements
Last but not least, we offer Global Frame Agreements to our Multi National Clients.
This may take the form of team evaluations or individual assessments. To ensure consistency of method, Search firms are called upon for these services as a pre-requisite to being awarded a Search if that is deemed necessary. Once a Search and Assessment has concluded with an executive appointment, Clients may call upon the Search firm to ensure for a certain period that the newly appointed individual is coached to meet the required standards of performance.

For further information on this and related topics please contact us either via mail, This email address is being protected from spambots. You need JavaScript enabled to view it., or call us on +32 2 663 1600
© Copyright Hightech Partners