HTP welcomes Georges Ataya as Partner
Hightech Partners (HTP) proudly welcomes a GEORGES ATAYA as a Partner based in Brussels Headquarter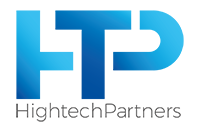 Brussels, Paris, April 13, 2021 – GEORGES ATAYA joins Hightech Partners' Executive Search Team bringing his insight in the new digital world and his international network to HTP, the digital talent development company.
Professor Georges Ataya is since many years a strong reference in the training and education domain, amongst others through his activities at Solvay Brussels School, where he is the founder and Academic Director of the Digital Transformation, Governance and Trust post-graduate and executive education.
In June 2019 Hightech Partners (HTP) Group and Professor Georges Ataya announced to join forces to allow them to offer clients a full-circle "digitally enabling" menu, ranging from assessments, targeted education and certification to advisory and staffing services in the areas of Digital Transformation, Data Protection and Information Security.
Today Hightech Partners Group is happy to welcome Georges Ataya as a Partner in its Executive Search line of business. While keeping his academic and advisory involvements, Georges will actively support HTP in its development in new technology areas and will focus on end users..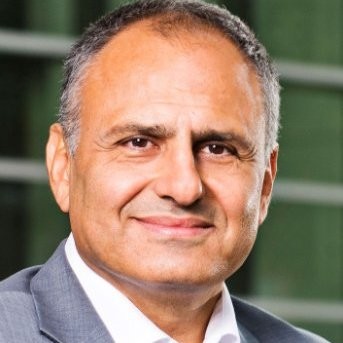 Commenting on his appointment Georges Ataya said: "Having cooperated now for almost two years, HTP and I have built a strong relationship and were able, even in covid-times, to create new business opportunities together and grow our recruitment and executive search business.
As I am convinced about the quality offering of HTP in Executive Search in the digital world, I decided to engage in these activities and help HTP develop its business. I notice that many companies are desperately looking for digital-savvy Executives like CIO's, CTO's, CDO's, CISO's, etc. but also Operational Leaders and Board Members that understand the power of Digital and that have a vision linking that potential to the future success of their company.
I am convinced that HTP will play an important role in bringing these skills to management teams and boards and that the company – as it did in the past 35 years – will continue to shape the European Digital Industry for the years to come."
Commenting on the cooperation, Raffaele Jacovelli and Bert Vermeiren, Managing Directors of HTP, said: "Georges has a strong network in the general industry and the end users of digital solutions and services. That is exactly where we recently saw – partly under the influence of the corona-crisis – a huge increase in demand for digital talent and new competencies in Cloud Computing, Big Data, AI, IoT, Virtual Reality, Cybersecurity, IT Governance, etc. Companies in all sectors now realize that technology is a real enabler to their business and that they need in-house resources to help them grab the potential of these technologies and lead digital transformation projects to secure their future.
Georges assesses and teaches these skills and has developed, over time, a trust relationship with his clients. He has also creatd an on-line tool to assess the hard skills of Digital Leaders, that – combined with our soft skills assessment – will give a full picture of the talented digital executives of the future. And, with George's support, we will be able to guide and coach executives in their further personal skills development. We are honoured that Georges is willing to support HTP to offer our Digital Talent Executive Search services to his clients."
About Georges Ataya
Professor Ataya holds the position of Academic Director of IT Management Education at Solvay Brussels School of Economics and Management. Professor at Solvay Brussels school of Economics and Management, Polytechnic University of Brussels and the Faculty of Sciences-ULB, delivering since 2003.
In 1999, Georges founded ICT Control (as a partner at Ernst & Young at that time) and lately a network of peer experts in these digital & trust domains (ranging from digital transformations & data analytics to IT management, IT audit and risk management, information security, cybersecurity management, and European data protection).
Past International Vice President of ISACA and the IT Governance Institute from 2006 to 2010, Past Chair of the External Relations Committee and co-founder of the Value Governance framework and the VALIT publications.. Georges acted as President of ISACA Belux/Belgium Chapter and served in the Benelux Chapter since 1986.
Accredited Judiciary expert since 1992, Accredited Business Mediator delivering alternative Dispute resolution models for IT conflicts and member of the Bmediation (Bmediation.be).
Georges partnered with Hightech Partners in 2019 within the context of the company Digital Transformation journey to implement its Digital Talent Development Framework with the responsibility to lead the activity of the RESKILL Practice.
He's currently member of several boards: Belgian Cybersecurity Coalition (VP), AGORIA DIGITAL Industries, ISACA BE, BECI, VUB Chair Data Protection on the Ground, CIONET and he is founder of DPO Circle, the Belgian Association of GDPR professionals.
About Hightech Partners
Hightech Partners is a leading executive search and transformation consulting firm in Europe specialized in assisting companies in their digital transformations. The team at HTP leverages forward-looking methods such as big data analysis and artificial intelligence to inject the executive search process with smart and fast-paced techniques. This technology, combined with the seasoned leadership of the firm, helps HTP ensure accurate candidate matches that help companies embrace new ways of working.
Hightech Partners has offices in Brussels, Geneva, London, Milan, Oslo, Rotterdam and local partners situated across the major regions of Europe. Hightech Partners is founder of ITP Worldwide, an alliance of specialized search and consulting firms in the Technology industry in the US and Asia.
Hightech Partners is a proud member of AESC and commits to the AESC Code of Professional Practice and Standards of Excellence
Bert Vermeiren
Managing Director
This email address is being protected from spambots. You need JavaScript enabled to view it.
+32 486 74 27 47