HTP - Hunt Scanlon Cyber Tech Top 40
For the second consecutive year Hightech Partners is featured in Hunt Scanlon's Cyber Tech Global TOP 40 Ranking - the only one in continental Europe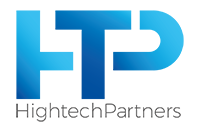 Brussels, January 20, 2023 – Hightech Partners is featured for the second year in a row among the Global TOP 40 Ranking by the leading Exectuve Search Magazine Hunt Scanlon. In ths issue of the famous Hunt Scanlon's Executive Search Review 2023 Cybersecurity Recruiting special issue our firm is the only one listed among the companies based in continental Europe.

According to Hunt scanlon these 40 cyber security and technology recruiting specialists are well-positioned to identify your next best-in-class leaders.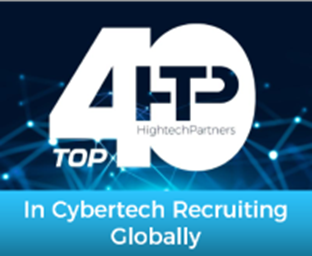 In this annual listing of search firms dedicated to cyber security and technology – a nod to the ever expanding convergence of web, cloud, social and mobile technologies.
Increasingly, organizations of all sizes are awakening to the perils posed by cyberattacks. For years, many groups tried to ignore the problem, dismissing cybersecurity as a concern only for the biggest, most high-profile entities, be they government or corporate. These days, more groups are coming to understand how ruinous such intrusions could be and cyberattacks show no signs of abating.
This has heightened Demand for Cybersecurity Leaders Keeping Executive Recruiters Busy around the world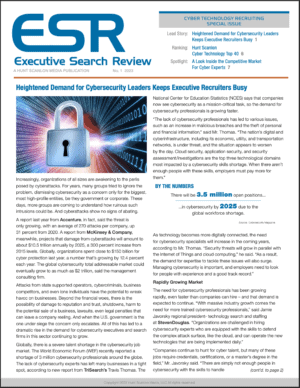 In the review Hightech Partners is not only listed, but it also featured with an interview to Raffaele Jacovelli - our Managing Director - in which he discusses about the impact of Digital Transformation on Cybersecurity that is driving a growing demand for CISO's – and will remain as such in the near future. The increase of digital transformation initiatives, penetration of Internet connectivity, and susceptibility stemming from IoT connectivity is going in fact to increase the need to adopt of cybersecurity solutions.
At the same time, the general structural shortage of skills in the digital domain has increased the gap between demand and offer: The pace at which people are educated is not fast enough in comparison with the acceleration driven by the digital transformation.
Cybersecurity has become a relevant area of attention since the rise of the internet era, over 25 years ago, says Mr. Jacovelli. At the time the Trojan horses were introduced mainly by email, hence the growth of the 'antivirus' business. With the explosion of broadband, IoT and 4G about 10 years ago the need to create a cybersecurity practice or unit has emerged strongly: we have started running systematically CISOs searches in 2015 and since there has been a constant flow, further accelerated in 2017 by the decision to embrace digital transformation by several leading companies.
About Hightech Partners
Hightech Partners is a leading executive search and transformation consulting firm in Europe specialized in assisting companies in their digital transformations. The team at HTP leverages forward-looking methods such as big data analysis and artificial intelligence to inject the executive search process with smart and fast-paced techniques. This technology, combined with the seasoned leadership of the firm, helps HTP ensure accurate candidate matches that help companies embrace new ways of working.
Hightech Partners has offices in Brussels, Geneva, Paris, London, Frankfurt, Oslo, Rotterdam and local partners situated across the major regions of Europe. Hightech Partners is founder of ITP Worldwide, an alliance of specialized search and consulting firms in the Technology industry in the US and Asia.
Hightech Partners is a proud member of AESC and commits to the AESC Code of Professional Practice and Standards of Excellence
Bert Vermeiren – Managing Director – This email address is being protected from spambots. You need JavaScript enabled to view it.
Raffaele Jacovelli – Managing Director – This email address is being protected from spambots. You need JavaScript enabled to view it.
Hightech Partners
Louizalaan / Avenue Louise 500
1050 Brussels
Belgium
+32 2 663 1600