HTP - AP - ECSO - SBS Cybersecurity Survey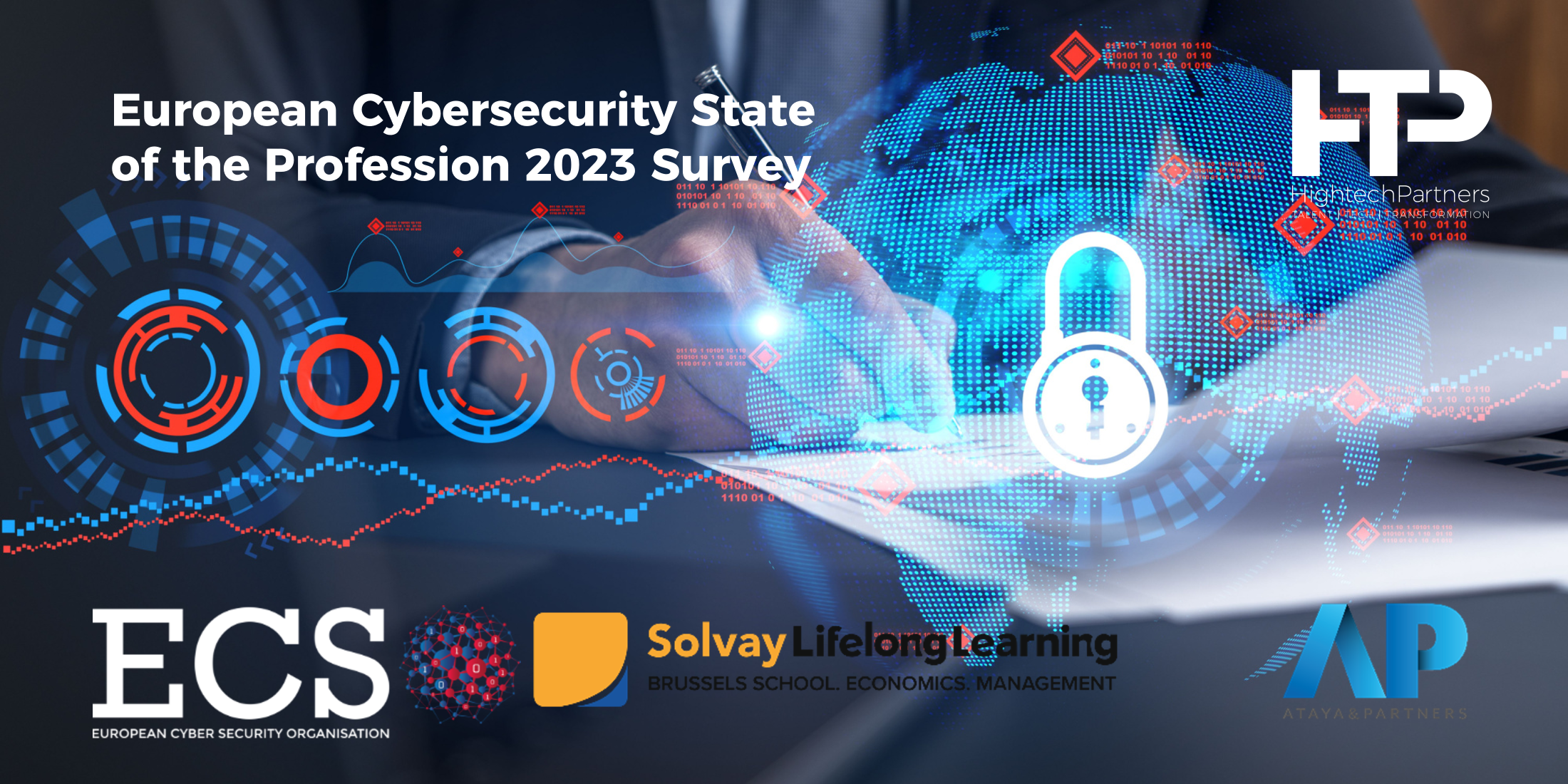 Brussels, June 16, 2023 – Hightech Partners releases the 2023 European Cybersecurity State of the Profession Survey developed in cooperation with European Cyber Security Organization, Solvay Brussels School Economics & Management and Ataya & Partners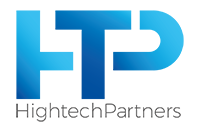 Cyberscurity is one of the hottest domains that along with Cloud migration and Data & Analytics represents the pillar of the Digital Transformation.
Cybersecurity Threats can hamper the positive impacts that the transformation, hence the demand for professionals that operate in this domains is constantly surging across Europe, against a structural shortage. With this premise we have decided, with Ataya & partners to propose to ECSO and to Solvay Brussels School to launch a recurring survey to monitor the development of the status of Cybersecurity Profession focusing in particular on several dimensions among which:
Experience and Qualifications
Stress and Career Change
Training and Development
Skills and Career Goals
Current Salary Ranges
We have gathered responses from 19 countries members of EU plus United Kingdom.
It has been split in 2 surveys, 1 focused only on CISO's, leveraging the relevant community within ECSO and 1 dedicated to all CyberSec professionals, across all the Job Functions (currently 11 withing the CIISEC framework)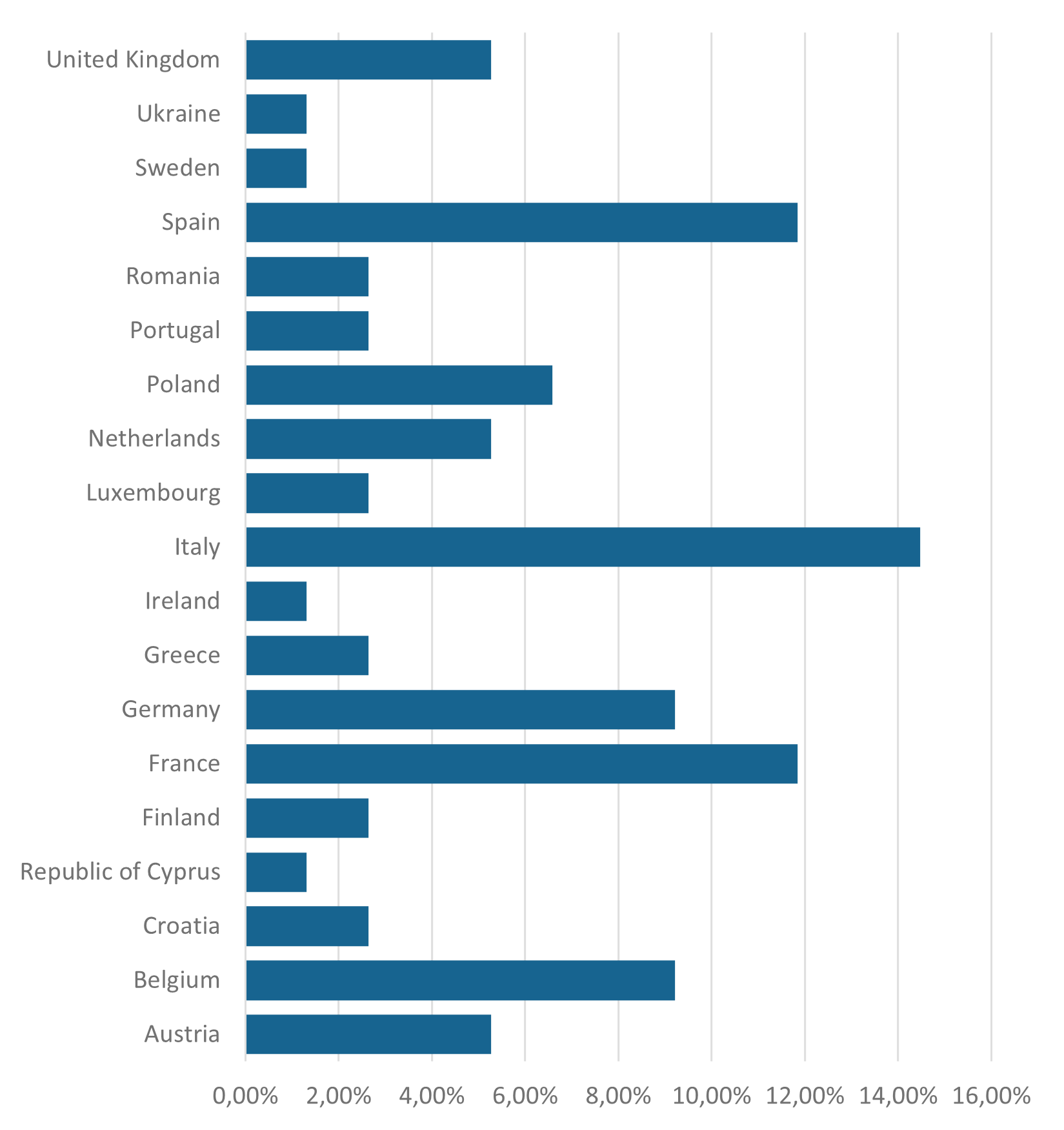 Respondents Distribution by Country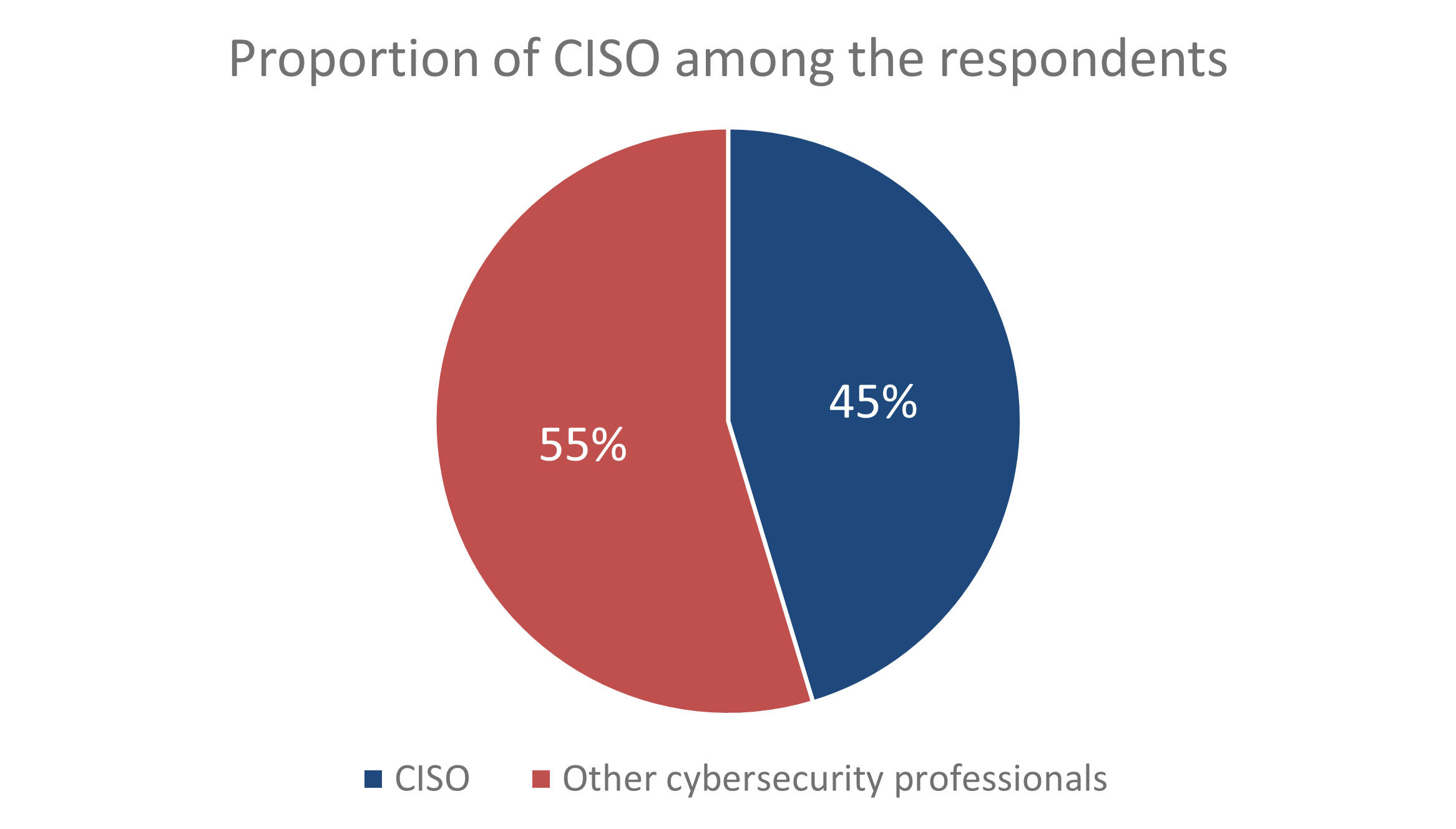 Respondents Distribution by CISO/Professionals
Job Functions as Defined by CIISEC Framework

In the report - that you can download clicking on the iconized image on the right column above - you'll be able to read all the findings emerged from the responses.

In particular, you would be able to gather some interesting evidence, for example, related to the career development patterns, to compensation levels and ranges, training related plans, and the level of stress associated to the role that appears to be among the hightest in the IT sector.
About Hightech Partners
Hightech Partners is a leading executive search and transformation consulting firm in Europe specialized in assisting companies in their digital transformations. The team at HTP leverages forward-looking methods such as big data analysis and artificial intelligence to inject the executive search process with smart and fast-paced techniques. This technology, combined with the seasoned leadership of the firm, helps HTP ensure accurate candidate matches that help companies embrace new ways of working.
Hightech Partners has offices in Brussels, Geneva, Paris, London, Frankfurt, Oslo, Rotterdam and local partners situated across the major regions of Europe. Hightech Partners is founder of ITP Worldwide, an alliance of specialized search and consulting firms in the Technology industry in the US and Asia.
Hightech Partners is a proud member of AESC and commits to the AESC Code of Professional Practice and Standards of Excellence
Bert Vermeiren – Managing Director – This email address is being protected from spambots. You need JavaScript enabled to view it.
Raffaele Jacovelli – Managing Director – This email address is being protected from spambots. You need JavaScript enabled to view it.
Prof. Georges Ataya – Senior Partner - Academic Director Solvay Brussels School - This email address is being protected from spambots. You need JavaScript enabled to view it.
Hightech Partners
Louizalaan / Avenue Louise 500
1050 russels
Belgium
+32 2 663 1600