Roberta de Ponti strengthens HTP's European presence
Hightech Partners (HTP) is delighted that ROBERTA DE PONTI has decided to join the HTP Partnership. Roberta is a senior HR executive with thirty years of experience in talent management, executive recruitment, and leadership consulting across EMEA.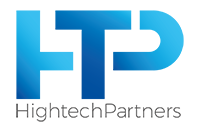 Brussels, February 10, 2023 – International Human Resources Executive ROBERTA DE PONTI appointed Partner at the leading digital executive search and leadership consulting firm Hightech Partners.
Throughout her career Roberta has been active in board searches, succession planning, board effectiveness, diversity, and other critical governance matters. Her 18 years' experience at IDC, a global provider of market intelligence and advisory services for the technology industry has enabled her to build an international corporate network and trustful, long-lasting relationships with C-level executives, clients, and partners. Roberta has an international profile having worked across Europe (Italy, the UK, Spain, France, the Netherlands, Germany, and the Nordics Regions). She was active at some of the major Technology market players such as Apple, Philips, Cap Gemini and IDC.
Raffaele Jacovelli and Bert Vermeiren, Managing Directors of HTP, are very pleased that Roberta joins the team: "International reach, passion for technology and top-quality HR services are the DNA of Hightech Partners. Roberta has all of those and is therefore a wonderful add on to our team. Roberta also shares our vision on the importance of digital talent development as a key enabler for the competitiveness of European enterprises and the European economy as a whole. She strongly beliefs in diversity, inclusion and sustainability, priorities that all our HTP clients today articulate when entrusting us with executive search and leadership consulting assignments. We look forward to our collaboration."
Roberta De Ponti is happy to join the HTP team and comments:
"I am excited to be joining Hightech Partners and its outstanding recognition in the Executive Search market. I consider the company's established international presence along with its broad range of HR consulting services a perfect fit with my international background, my interests and passion. I look forward to this exciting opportunity and to bring my personal contribution to the HTP team for the global company's success."
About Hightech Partners
Hightech Partners is a leading executive search and transformation consulting firm in Europe specialized in assisting companies in their digital transformations. The team at HTP leverages forward-looking methods such as big data analysis and artificial intelligence to inject the executive search process with smart and fast-paced techniques. This technology, combined with the seasoned leadership of the firm, helps HTP ensure accurate candidate matches that help companies embrace new ways of working.
Hightech Partners has offices in Brussels, Geneva, Paris, London, Frankfurt, Oslo, Rotterdam and local partners situated across the major regions of Europe. Hightech Partners is founder of ITP Worldwide, an alliance of specialized search and consulting firms in the Technology industry in the US and Asia.
Hightech Partners is a proud member of AESC and commits to the AESC Code of Professional Practice and Standards of Excellence
Roberta De Ponti – Partner – This email address is being protected from spambots. You need JavaScript enabled to view it.
Bert Vermeiren – Managing Director – This email address is being protected from spambots. You need JavaScript enabled to view it.
Raffaele Jacovelli – Managing Director – This email address is being protected from spambots. You need JavaScript enabled to view it.
Hightech Partners
Louizalaan / Avenue Louise 500
1050 Brussels
Belgium
+32 2 663 1600